Welcome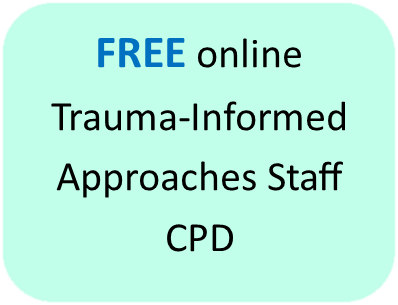 Here at Sigma we are proud to offer evidence-based training to support schools nationwide and are delighted to offer FREE online Trauma-Informed training for ALL SCHOOLS. 
The online staff CPD will provide you with practical, evidence-based approaches to support children and young people to be open and engaged to learning. These online sessions can be accessed at any time, easily shared with staff or even viewed from the comfort of your own home.
To access our free online training click here
Pastoral Network 2021 – 2022 
Our first guest speaker will be Dr Karen Treisman, Clinical Psychologist, on 11th November 2021.
Dr Karen Treisman, MBE, is a Highly Specialist Clinical
 Psychologist and trauma specialist who has worked in the National Health System and children's social  services for several years.  She also is the author of 11 books/ workbooks, including the bestselling  book, "The therapeutic treasure box", and of 5 sets of  therapeutic card decks.
An Introduction to Emotional Regulation Tools
In this webinar Karen will introduce some emotional regulation tips and tools which can be used and transferred to work with children, staff and parents; including some calming, soothing and sensory  activities.
This network is FREE to join, simply complete the form by clicking on the link below to secure your place.
 Click here for more information and to BOOK your FREE place
Staff CPD Training 2021-2022
We are excited to share with you a host of new online webinars and courses for staff CPD training. All of our CPD courses can be found on our CPD & Leadership page, or view our upcoming courses below.
Upcoming Courses:
Click on the webinar(s) you are interested in for full details and to book your place.
Information Webinar: Evidence-Based Teaching and Learning for Recently Qualified Teachers (NQT+1) – Tuesday 21st September 2021, 4.00pm – 5.00pm
Information Webinar: Trauma- Informed Approaches & Everyone's Wellbeing- Thursday 7th October 2021, 4.00pm – 5.30pm
Information Webinar: Making a Difference for Disadvantaged Pupils – Wednesday 13th October 2021, 4.00pm to 5.00pm
Information Webinar: Understanding and Meeting the Needs of Pupils with Autism – Wednesday 3rd November 2021, 4.00pm to 5.00pm
New: BCP & Dorset Schools PACE+ (Trauma Informed) Approaches & Everyone's Wellbeing – Course starts 25th November 2021 4.00pm-5.30pm
New: November 2021 PACE+(Trauma Informed) Approaches & Everyone's Wellbeing – Course starts 25th November 2021, 4.00pm – 5.30pm
FREE Pastoral Network – Network starts 11th November 2021, 4.00pm-5.30pm