Welcome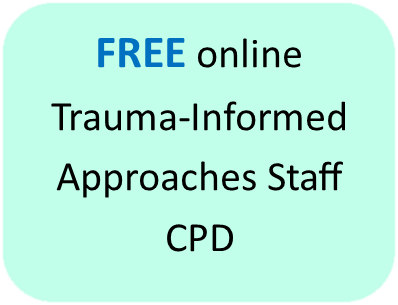 Here at Sigma we are proud to offer evidence-based training to support schools nationwide.
In response to these extraordinary times we are pleased to be able to offer FREE online Trauma-Informed training for ALL SCHOOLS. 
The online staff CPD will provide you with practical, evidence-based approaches to support children and young people to be open and engaged to learning. These online sessions can be accessed at any time, easily shared with staff or even viewed from the comfort of your own home.
To access our free online training click here
Pastoral Network  29th June 2021 – Special Guest – Louise Bombèr
 We are absolutely thrilled to announce that renowned Clinical Lead, Teacher and Therapist Louise Bombèr will be joining our Pastoral Network on 29th June 2021.
Louise Michelle Bombèr is qualified as both a specialist teacher, a therapist and a DDP certified practitioner. She is the Clinical Lead and the Director of TouchBase Centre CiC in  Brighton. The aims of TouchBase are to support those who have experienced adverse childhood experiences to function well at home, in their schools and out in community. Louise and her team offer a range of support services for children and young adults (5 to 25) who have experienced significant  relational traumas and  losses to move towards learned security and recovery. They also support family, friends and professionals around these children.
Thriving  – Not Surviving Post Lockdown
What can we do in order to facilitate the best contexts for children and young people so that they can thrive, not merely survive in home, school and community contexts. Those who have experienced  relational traumas and losses are often misunderstood and misinterpreted by those who could offer them the best opportunities for second chance learning so that they can learn security. Trauma responsive practice is even more important than ever before. For such a time as this.
Join us for this exciting session of our FREE Pastoral Network, it's not too late and don't forget to invite your colleagues within Pastoral care.  We look forward to welcoming you.
Click here to BOOK your FREE place
Staff CPD and Governor Training
All of our CPD courses can be found on our CPD & Leadership page. Simply scroll to view our 'Current Courses' list, select the course you are interested in where you will find a link to book your place.
Upcoming Courses:
Effective Middle Leadership 27th April 2021
BCP Schools PACE+ (Trauma Informed) Approaches Summer 2021
PACE+ (Trauma Informed) Approaches Summer 2021
We also offer Governance training to Governors and Trustees utilising the latest information and approaches which link to the Governance Competency Framework . All full list of the live online training we offer can be found on our Governance page.
Upcoming Courses:
Roles and Responsibilities of a Nominated Safeguarding Governor or Trustee 21st April 2021
Health and Safety Awareness 18th May 2021
Introduction to Governance 6th May 2021
Governance Improvement Network (formerly Chairs' Network) 9th June 2021
Our alliance members have a broad range of skills and expertise and include outstanding leaders from across the educational continuum.  We are committed to working in partnership to support school improvement at all levels.